The Creative Thinking Masterclass
What if there was a simple and affordable way to improve your performance in all areas of your work or business so that you can gain a competitive edge to achieve success?
There is & you have found it: the 'How to become a more effective creative thinker' masterclass is here!
WHY IS THIS CREATIVE THINKING MASTERCLASS ESSENTIAL FOR BUSINESS DEVELOPMENT AND SURVIVAL?
In 2019, LinkedIn named creativity as "the most important skill in the world."
The World Economic Forum (WEF) placed creativity in the top three of the "10 skills you need to thrive in the Fourth Industrial Revolution."
Business creativity motivates people because it gives them a voice and autonomy. It gives them a sense of belonging and allows them to become more engaged in delivering innovative solutions.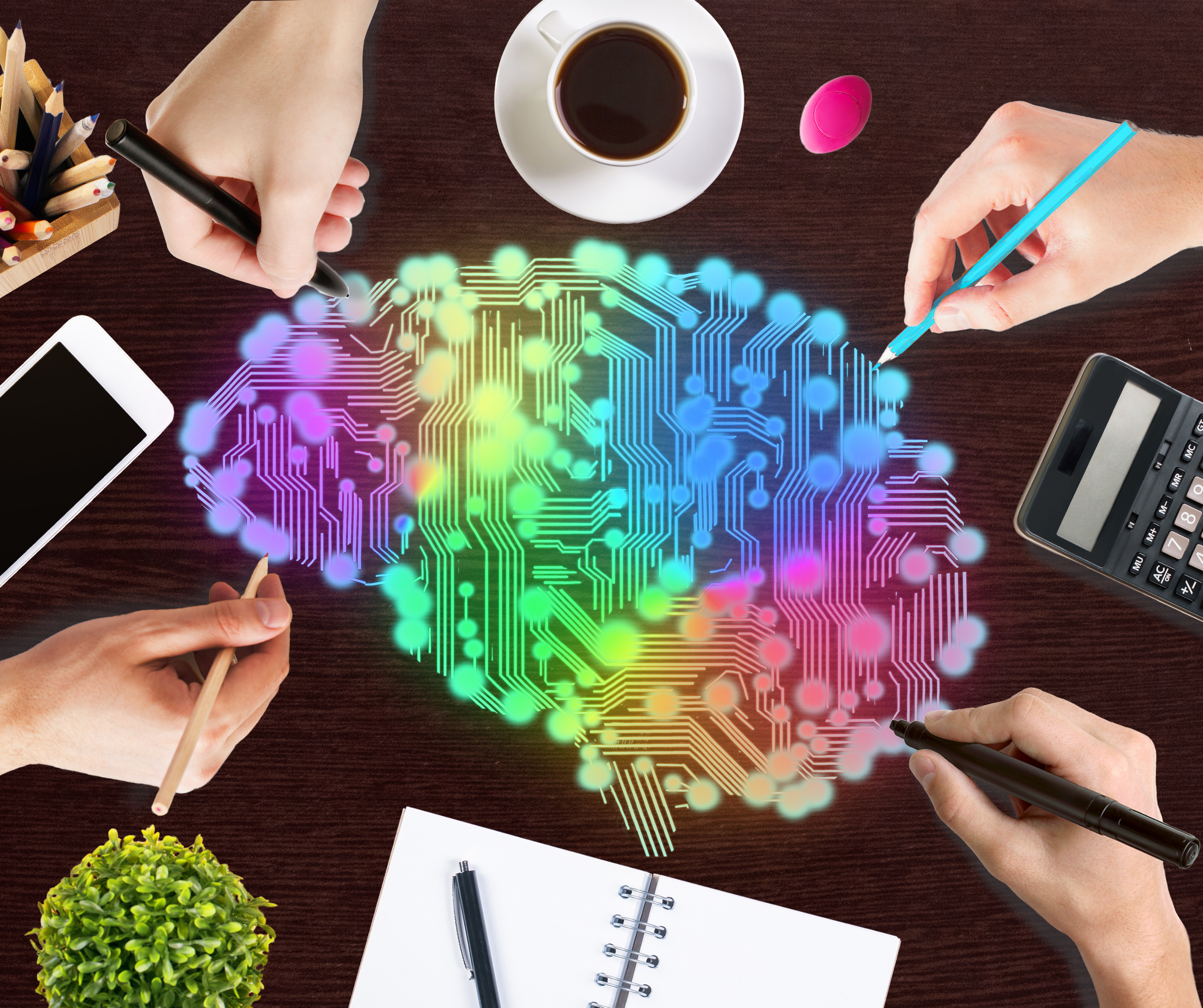 WHO IS THE CREATIVE MASTERCLASS FOR?
Professionals
All industries need creative thinkers. If you want to develop the edge in your job or make a stand out performance in a job interview, this Creative Thinking Masterclass will show you the pathway to success. If your current role involves any aspect that could be automated you need to move quickly to identify yourself as a valuable asset that has the human edge. The Creative Skills Masterclass will help you to practise the essential skill of creative thinking so that you are able to demonstrate consistently your value.
Consultants & trainers
Businesses need to develop a workforce with creative thinking skills to ensure that they are agile and innovative in their thinking. Creative thinking skills are in demand by organisations and yet this market remains largely untapped. The Creative Thinking Masterclass will identify the steps that you can use to help train and consult others on how to survive and thrive in the 21st century.
Business Owners
You need to cultivate creative thinking in your team if your business is going to survive and thrive. In the 21st century many business routines can be automated so you need to focus your energies on prioritising creative thinking so that your business can adapt and identify solutions and innovative ideas to gain the competitive and human edge. As a business owner you will be focused on consistent and high quality content distribution as a means of communication with your target market. Generating ideas and developing skills of empathy, ideation, prototyping and testing are essential in this field and the Creative Thinking Masterclass will show you how to consistently achieve this.
Students
If you are preparing for an interview at a competitive university or for a graduate scheme you will need to practise your problem-solving skills. Creative thinking is a skill in high demand from employers. The Creative Thinking Masterclass will help you achieve the competitive edge individual and group interview situations.
WHAT WILL YOU LEARN?
The nature of the creative thinking mindset and what might be holding you back from developing as a creative thinker.
The step-by-step approach to nurture and develop your creative thinking mindset.
Specific techniques to generate ideas.
The in-demand skill of design thinking to set your thinking apart from others.
How to practise your creative thinking skills with The Innovation Playbook: 73 video tasks to develop creative thought processes & 35 tasks in the pdf Creativity Playbook.
TAKE A CLOSER LOOK AT WHAT THE COURSE INCLUDES
1. CREATIVE THINKING MASTERCLASS TRAINING VIDEO
This video masterclass of just over an hour long and focuses on developing a creative mindset, addresses ways to overcome creative blocks, teaches practical strategies to generate ideas, identifies the stages of the in-demand thinking skill that is Design Thinking and includes 73 practical video tasks to put into practice all that you have learned in the course.
2. DESIGN THINKING RESOURCES
Crib sheets to help you understand the Design Thinking processes including ideation using SCAMPER. Understand your user using AEIOU and Empathy Maps. Also included are three editable PowerPoint presentations for you to present the design thinking process in your context.
3. CREATIVITY PLAYBOOK
This downloadable workbook will allow you to continue to develop your creative thinking skills using 35 interesting, fun and engaging activities to help you to come up with innovative and creative solutions.
4. THINKING BIG EBOOK
The Thinking Big eBook will help you quickly shift your mindset so you are in the right frame of mind to move forward and become the creative thinker you can and need to be.
5. MINDSET AUDIO & VIDEO RESOURCES
Get into a creative flow with this audio file and video. Listen while you exercise, commute or lie in the bath. Getting into a creative flow will place you in the optimum mindset to help you develop more efficiently and quickly the creative thinking skills that you need to survive and thrive in your personal and professional life.
IF YOU ARE LIKE MOST PEOPLE...
You lack confidence in your creative thinking abilities.
You think that creative thinking is not your job or is irrelevant to your role.
You see others coming up with innovative solutions and wonder why you cannot seem to generate ideas that excite and are accepted. This can make you feel deflated and inadequate.
You are struggling to be seen and heard in your current role. You can feel invisible and worry that you may become viewed as 'dead wood' or obsolete.
You feel lost and cannot understand how to become better at your current job or able to progress in your career or pivot to a new industry or direction.
Unlike other things that you may have tried in the past, this Creative Thinking Masterclass offers a simple and affordable step-by-step solution designed to help you gain the competitive edge in a world dominated by artificial intelligence.
WHY SHOULD YOU TRUST ME?​
1. I have taught creative thinking skills every day for the past 19 years. I have seen first hand how these skills have transformed the mindsets and increased opportunities for my students. They develop resiliency, courage and are able to identify opportunities where others are unable.
2. I have four creative businesses of my own. Two of these relate to digital content creation and education, while the other two relate to fashion and design and sustainability. I use the strategies I teach in this Masterclass everyday to continually innovate and iterate my products and services.
​
3. I understand how frustrating it can be when you feel stuck. I used to feel like this until I started making creative thinking a daily habit and I can show you how to do the same to add value to your current role or get to you to where you want to be in life.
Hello, I'm Hannah Young. I help people from all walks of life to develop their thinking skills. As a result of my teaching and creative experience, I have been admitted as a Fellow of the College of Chartered Teachers (FCCT) and a Fellow of the Royal Society of Arts.
Nothing gives me greater joy than facilitating transformation that leads to innovation and success for people, businesses, products and services.
ANYONE can be an effective creative thinker and I hope that you will come on this journey with me so that you can survive, thrive and gain the human edge in a world dominated by Artificial Intelligence.
I will show you how to elevate your human competency of creative thinking so you can safeguard your future professional life. If you have a job that is at risk of automation (the list increases daily), you should focus your energies on developing your human skills to give you the human edge.
Creative thinking can also help you in your personal life because it gets you into a solutions-focused and human-centric mindset.
Creative thinking skills are within your reach, so let me show you how to get there in this Creative Thinking Masterclass.
There is no better time to begin than now....
WHAT RESULTS CAN YOU EXPECT?
1. Gain the competitive edge
Imagine becoming the person in work meetings that can come up consistently with innovative solutions. Creative thinking will encourage you to be bold, courageous and boundless in your approach.​
2. Develop the human edge
With the dominance of AI in many businesses and with increasing automation of many jobs, you will need to develop and practise creative thinking to give you the human edge. Imagine being the employee or business leader that is future proof. Creative thinking will secure this future.
3. Solve problems effectively
Imagine becoming the go-to person for problem-solving because of the unique and innovative way that you look at issues and generate feasible, viable and desirable solution.​
4. Become known for being innovative
Imagine being perceived as an innovator in your current role. This in-demand skill will enable you to secure your current position but foster personal and professional growth to create a pathway to your next career or life step.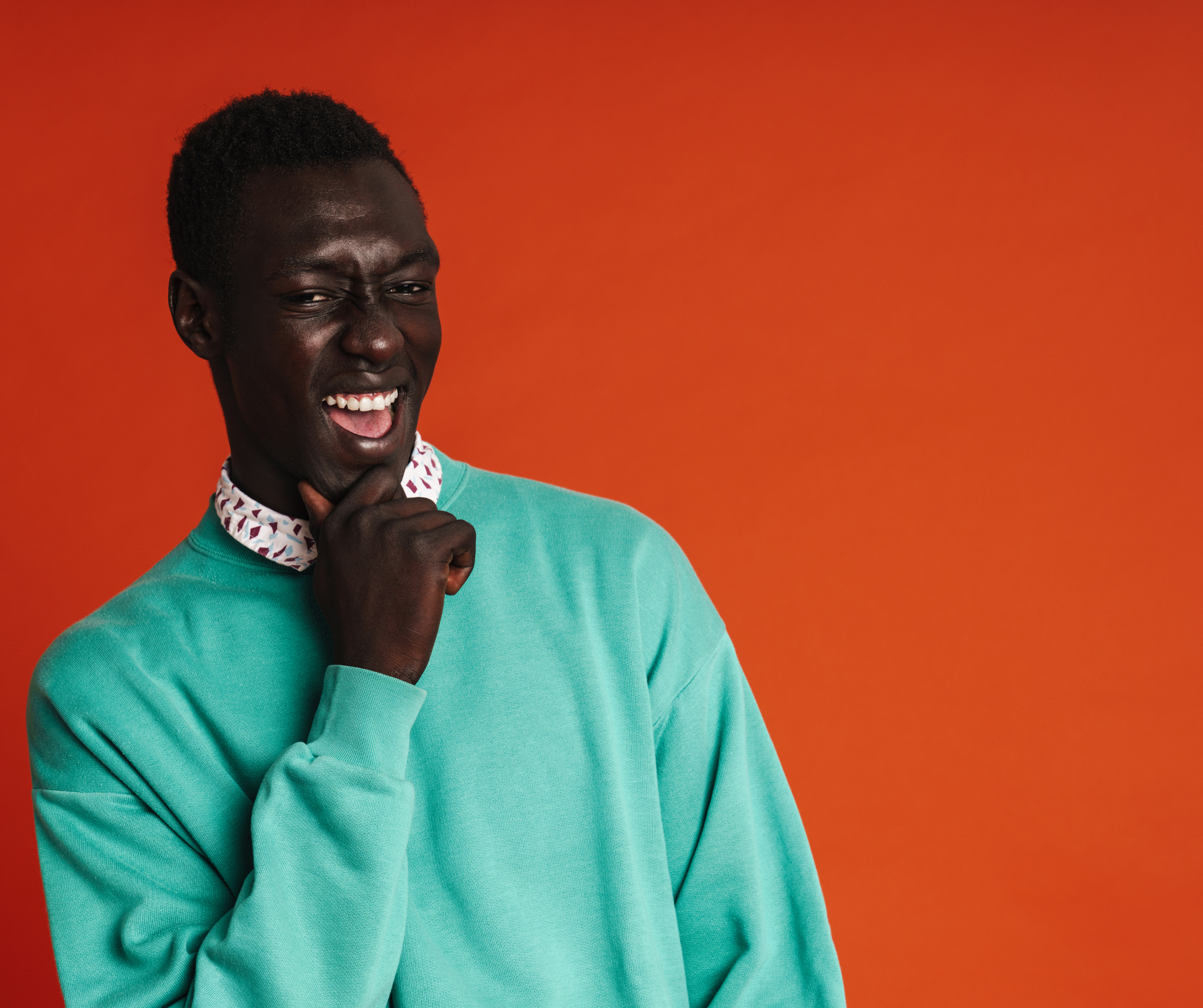 You may also be interested in these courses
Check your inbox to confirm your subscription